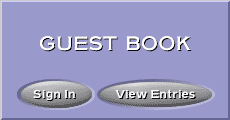 Garden Center -                    859- 885- 6100

Landscape Design -             859- 881- 8111

Welcome to Glynn Young's Landscaping and Nursery Center. Marty and Cathy Maddux opened the 6.5 acre nursery in 1988. Our nursery offers balled and burlapped trees and shrubs, container trees and shrubs, perennials, roses, seasonal plants, mulch and other items for your landscape.   With Kentucky Certified Nurserymen on staff, we are knowledgable and qualified to assist you with your gardening needs.

The landscaping department offers landscape design and installation for both residential and commercial properties.   We currently provide landscaping services for the Lexington, Nicholasville, and surrounding Central Kentucky areas.

In 1996,  we began growing some of our nursery stock and now have over 2,000 trees in production.

This page was last updated: May 21, 2016

Landscaping in Lexington, KY, Nicholasville,

and surrounding

Central KY area since 1988.


GLYNN YOUNG'S 

LANDSCAPING & NURSERY CENTER

150 MILL STREET ,  NICHOLASVILLE, KY  40356

Garden Center:  (859) 885-6100

Landscape Division:  (859) 881-8111